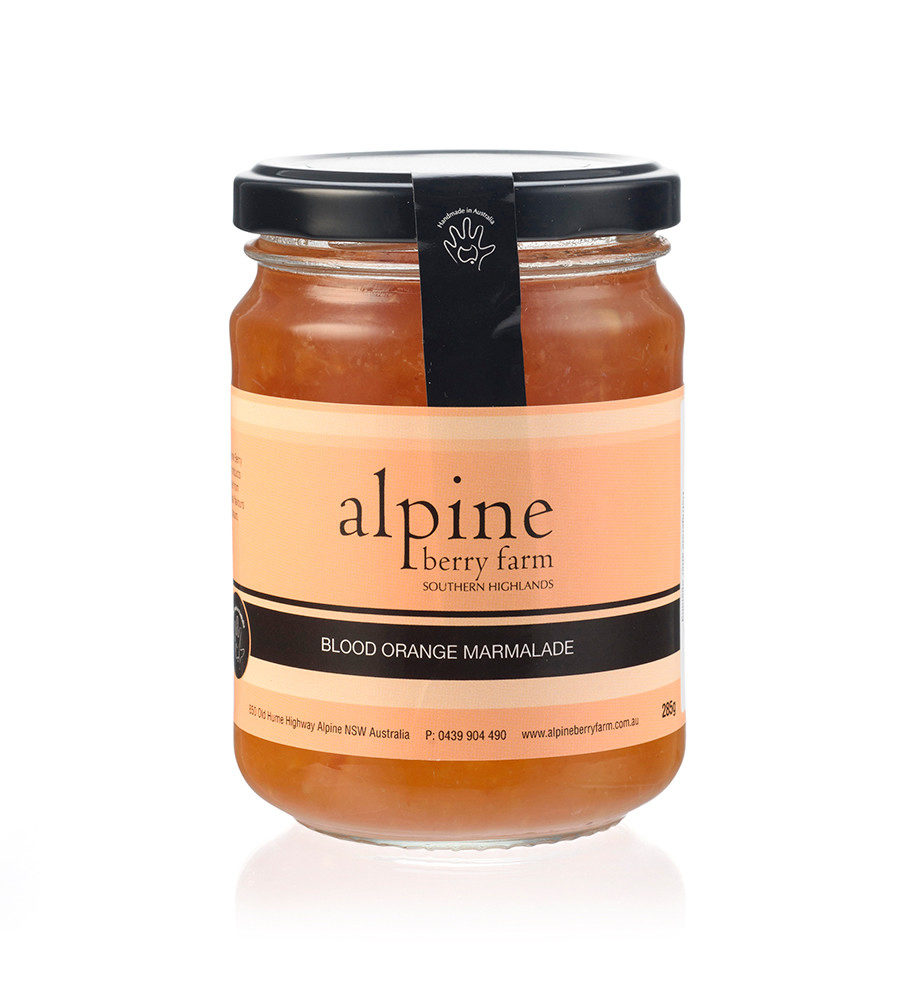 Alpine Berry Farm – Blood Orange Marmalade 285g
In stock
An Australian Marmalade hand selected by our team…
Start the day off in the best way possible with the very popular and mouth watering Blood Orange Marmalade spread on hot crunchy toast. And later, once the day has come to an end, reward yourself by using it as a glaze for a sumptuous roast pork.
This particular Marmalade has been selected for it's zesty flavour and rich colours, in a convenient 285g jar that together makes an ideal gift.
Size: 285g
Source: Australian Made
Sugar, Blood Orange (22%), Lemons (11%), Water Added
Serving size: 15g
Servings per package: 19
                               Quantity Per Serving           Quantity Per 100g
Energy                                  159kj                                      1060kj
Protein                                  0.0g                                       0.3g
Fat (Total)                            0.0g                                       0.1g
-Saturated                            0.0g                                       0.0g
Carb                                       9.2g                                       61.7g
-Sugar*                                  9.2g                                       61.7g
Sodium                                 0mg                                        1mg
Our Australia To You team review every product to ensure that they meet our Australian Made Gifts standards and quality so you can be confident that your gift will make that perfect impression.