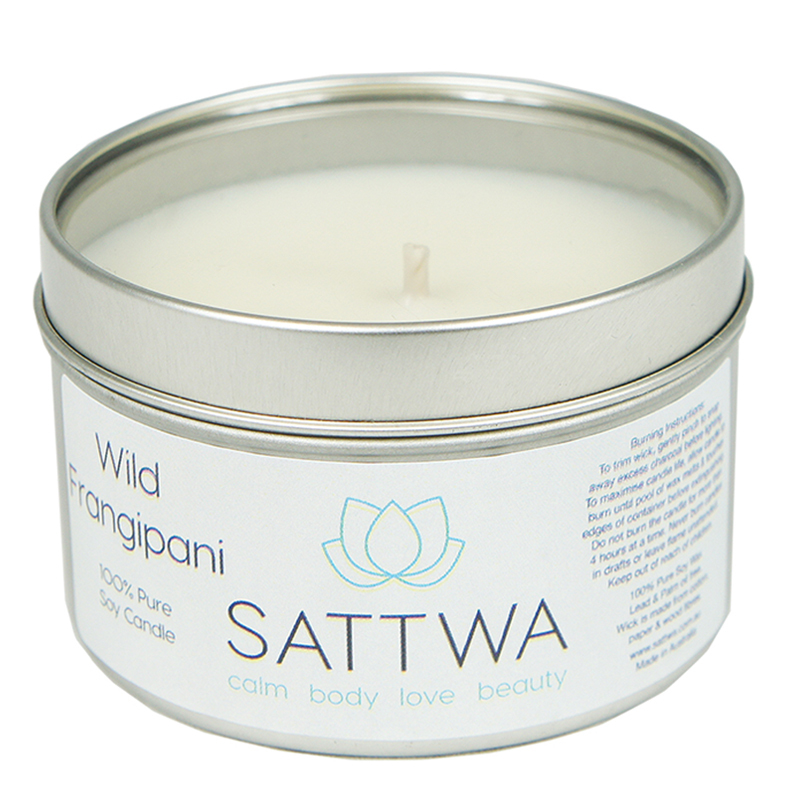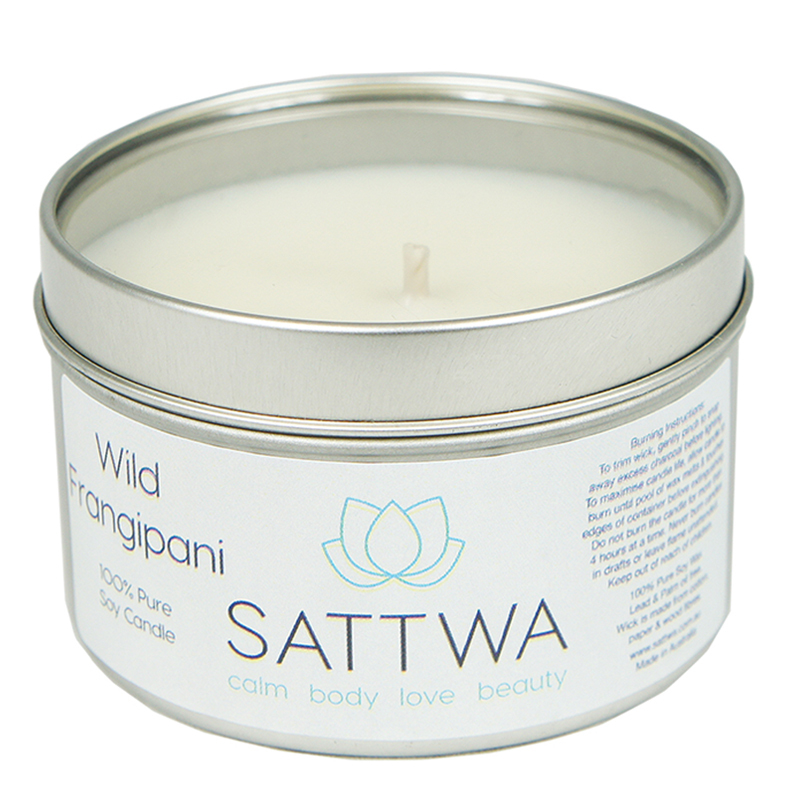 Australian Soy Candle – Frangipani
Sattwa's Wild Frangipani Soy Wax Candle offers a fragrance true to this heavenly sweet tropical bouquet of flowers; a fragrance that fills the room and transforms your surroundings. This Pure Soy Wax Candle is Australian made & poured. Nothing evokes the true feeling of a tropical paradise like Frangipanis. Think late afternoon on the beach, saltwater glistening off skin and Hawaiian leis loosely around your neck.
Large size 33 hrs burning time in Tin.
Handmade in Australia by Sattwa Skincare owner Rebecca