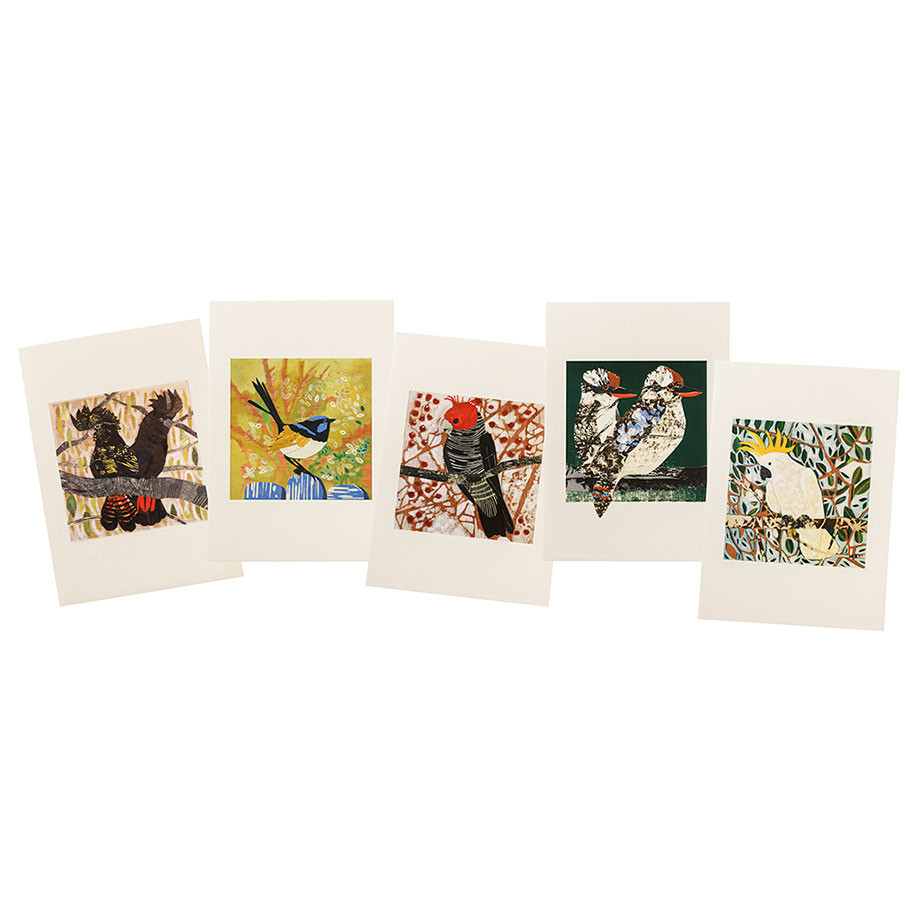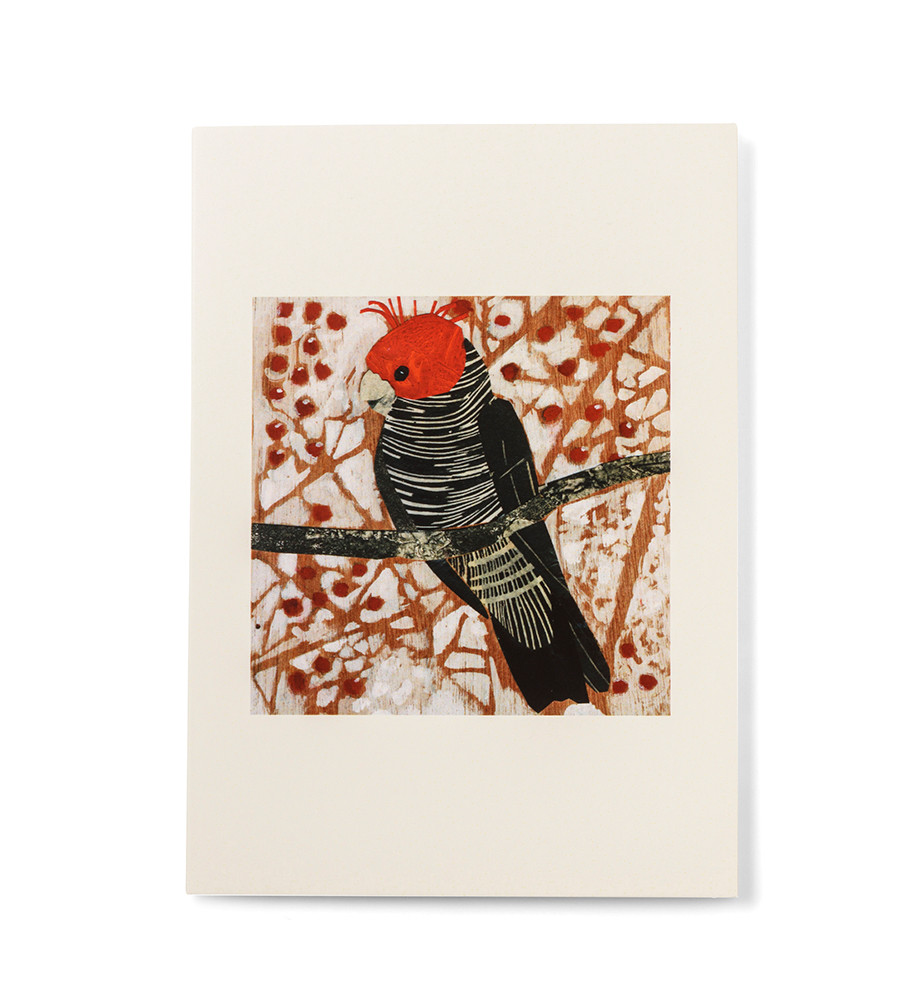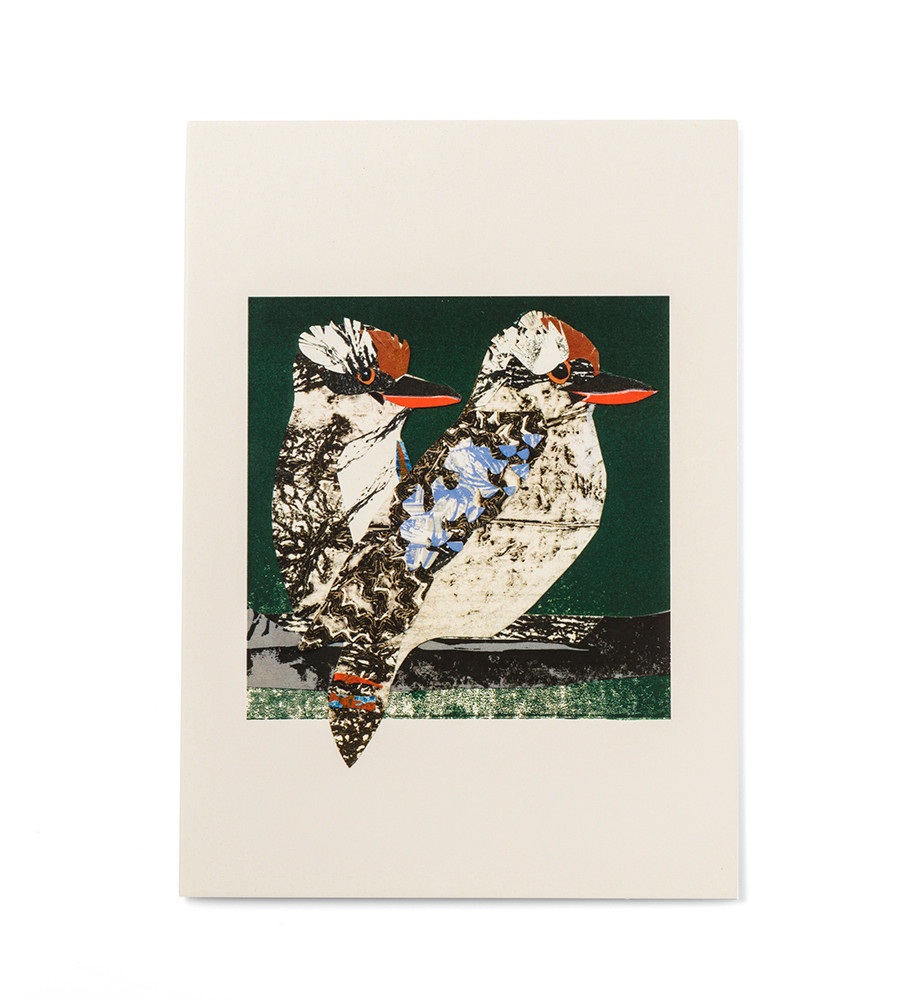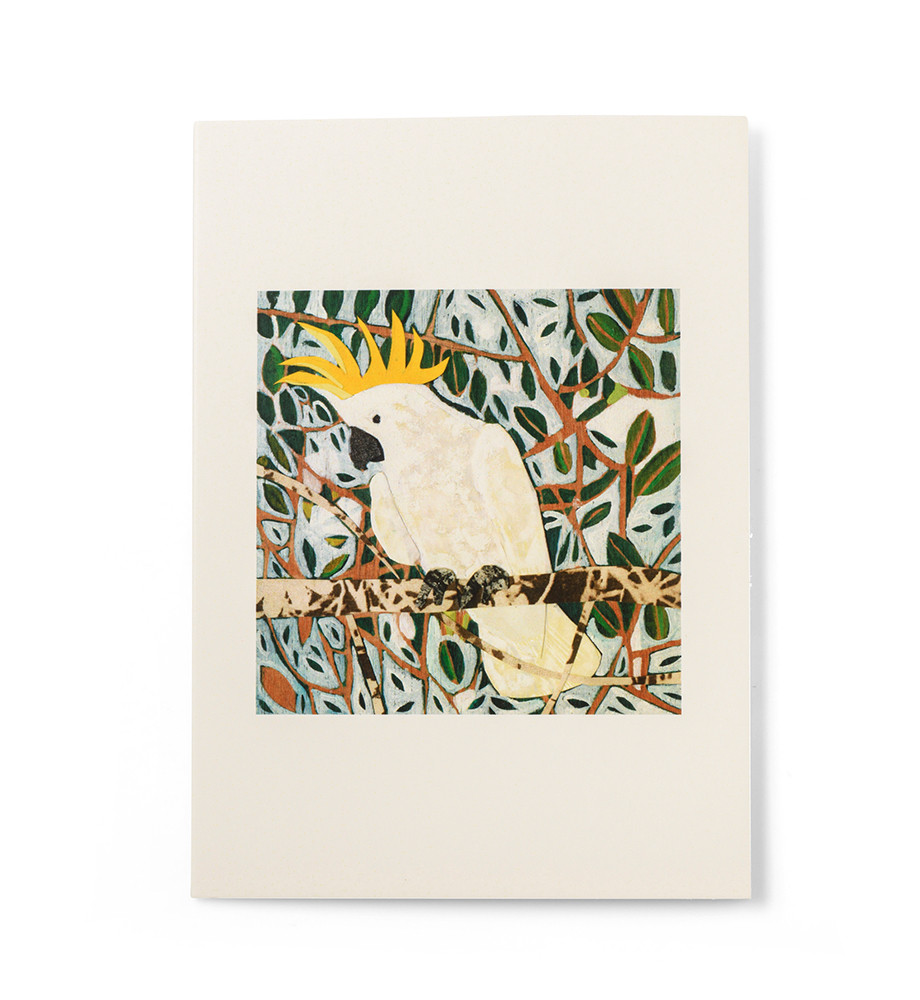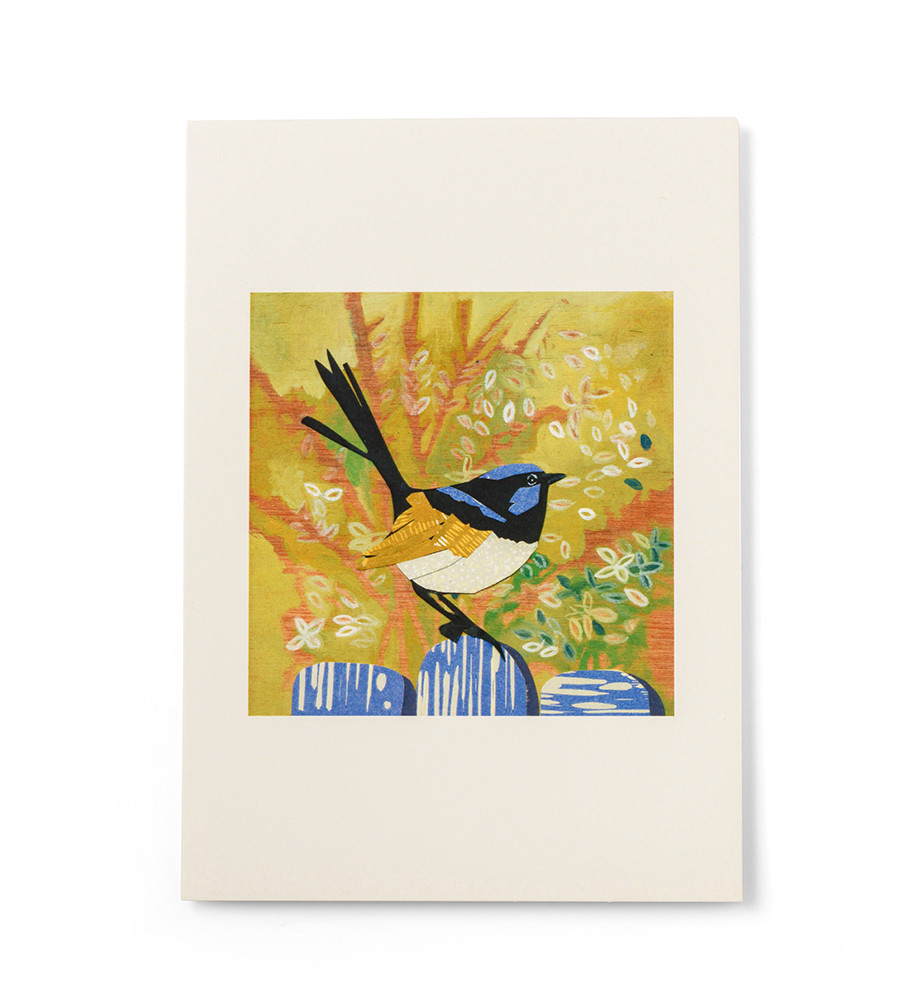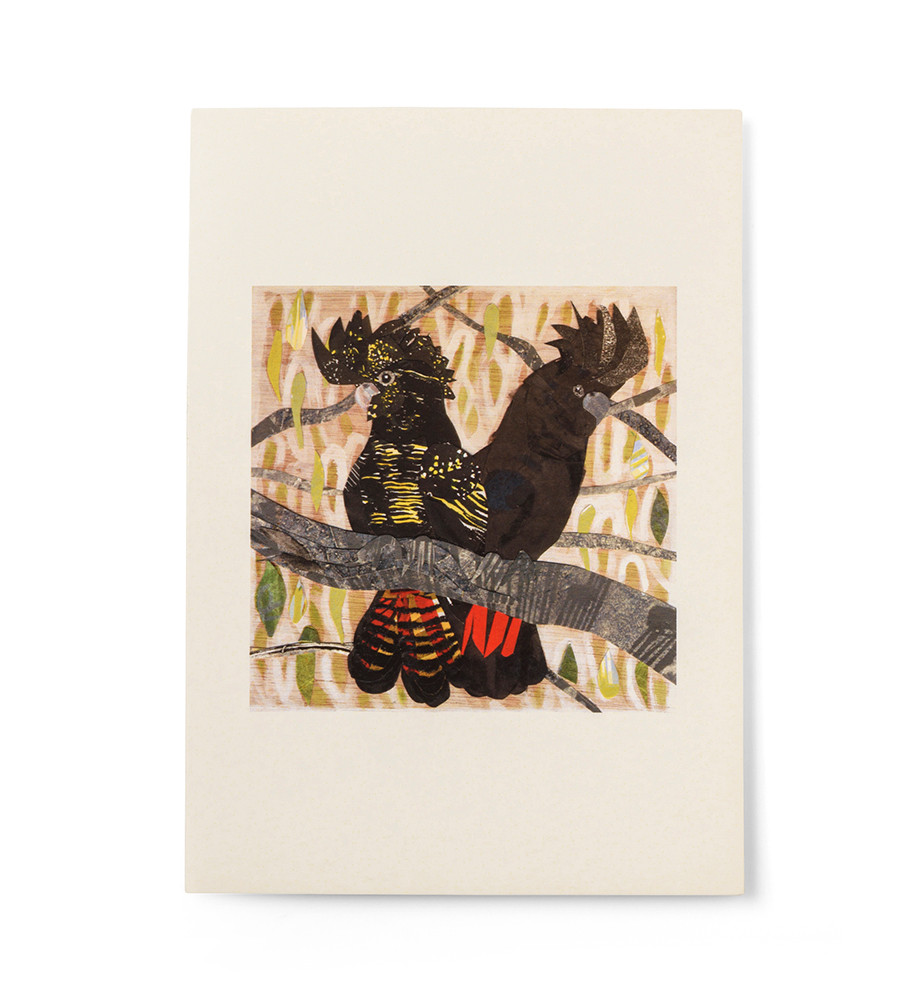 Fiona Roderick – Set of 5 Australian bird cards
Out of stock
This set of 5 bird cards by Fiona Roderick is a wonderful set of Australiana cards that portray Roderick's unique vision of Australian birds.
Featuring the Laughing Kookaburra, Superb Fairy Wren, Sulphur-Crested Cockatoo, Gang-Gang Cockatoo and Red-Tailed Black Cockatoo, this set of cards is the perfect gift for lovers of all things Australian.
Each card is wrapped in cellophane and is packed in a card-backed envelope.
Designed and Made in Australia