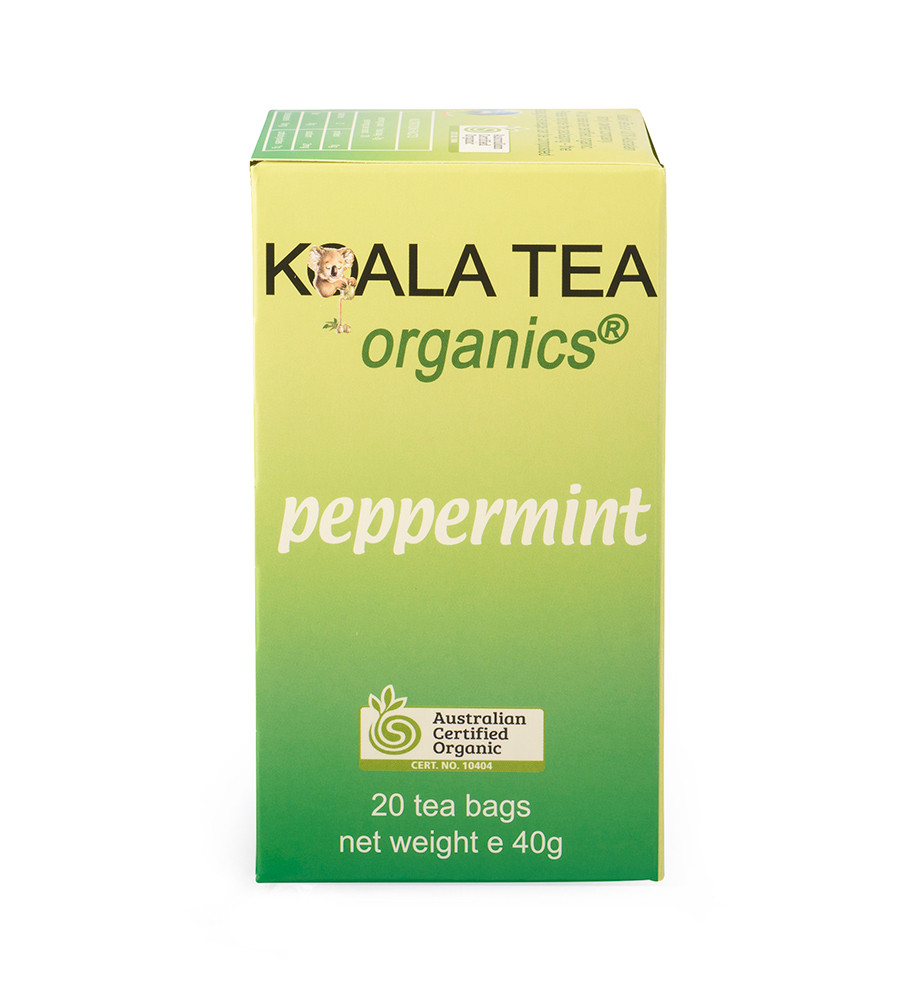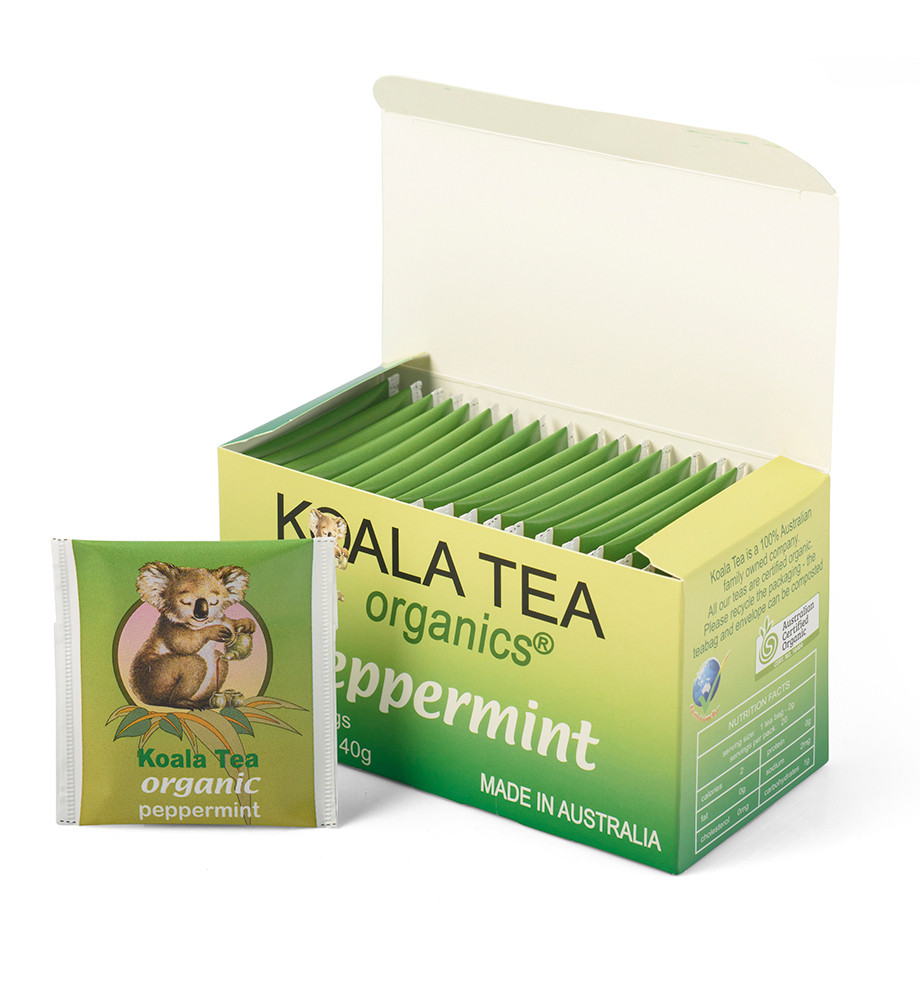 Koala Tea – Organic Peppermint Tea
In stock
Different teas can offer different benefits. Some are soothing, some are energising and some, like Koala Tea's Organic Peppermint Tea, can simply do it all. A 100% certified organic blend, this refreshing blend is perfect for a hot summer's day and can be enjoyed hot or cold.
But that's just the beginning. Peppermint is known to sooth headaches and irritated skin and also works as an insect repellent. Additionally, it helps with digestion and morning sickness.
So for a true 'wonder-tea' you can't go past this Organic Peppermint blend.
20 bags
Made in Australia
Organic Peppermint.
Caffeine Free