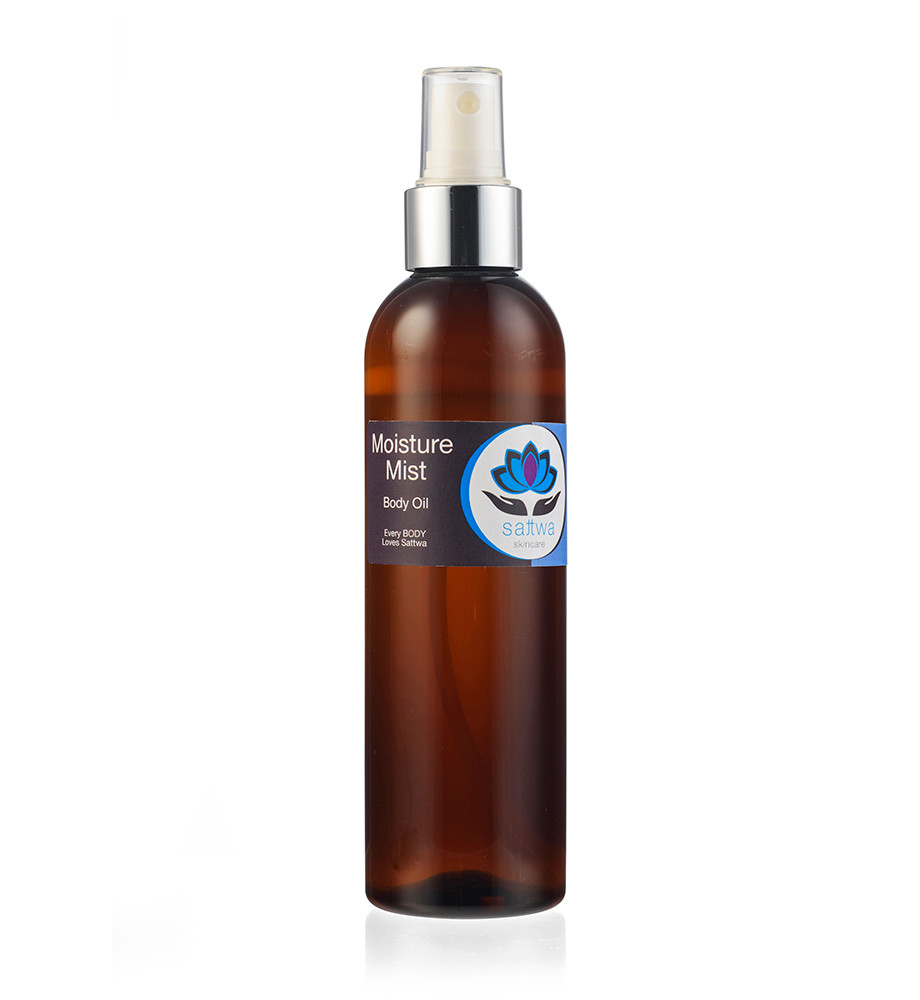 Sattwa – Moisture Mist Body Oil Spray 250ml
In stock
We've all experienced those days when we'd like our skin to both look and feel great but simply don't have the time for a treatment or to apply lotion that needs time to set in. This simply doesn't have to be the way, and thanks to Sattwa Skincare's Moisture Mist Body Oil Spray you can now look and feel incredible in just seconds.
This fast absorbing and moisturising body spray is made with essential oils of true lavender and geranium (rose), gem water, sweet almond oil and vegetable glycerine that hydrates your skin almost immediately, leaving behind a silky feel that lasts for hours.
So for that big occasion or special event (like your own wedding!) this body oil spray leaves you looking and feeling your best without taking up your precious time.
250ml
Handmade in Australia
Essential oil of True Lavender and Geranium in a carrier of Sweet Almond Oil, Distilled Water, Vegetable Glycerine, Solubaliser (an almond & coconut derived emulsifier) & Dispersant (derived from pure soya lecithin)