Enjoy the finest Australian-made Gifts.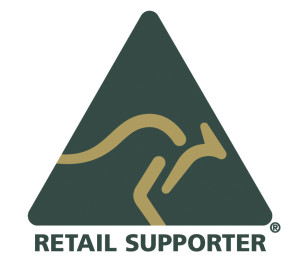 Australia to You is Australia's premier online Australian made gift and products shop featuring products sourced from pristine environments and made by people who care deeply about the quality of their products as well as the environment they produce them in.
Whatever the occasion you'll find premium Australian gifts for your friend or loved one from a selection of only the best and most premium Australian producers from different parts of Australia.
Here is what one of our customers recently said about their experience with Australia to You:
"Hello, I am writing just to let you know how helpful and appropriate your gift pack has been for a friend of mine. She has been using the soap and pawpaw cream following surgery and has found it to be really excellent.  Also the honey in the pack has proved to be a winner….brought into the hospital to improve on the menu a little. I am very pleased because it is hard to think of an appropriate gift for someone in hospital,  and also because you have been great in providing this opportunity to send something special. Thank you very much, and Happy Christmas!" 
-Carolyn, Berowra Heights NSW, December 2016- 
Our dedicated staff hand pick and test every product featured on our website, so we guarantee only the finest Australian made products.
We have gorgeous Australian Gift Box collections packed full of premium and luxury items including skincare, delectable raw honey, fresh jams and marmalades, organic teas, home wares and much more.
Or you can customise your own gift boxes with the products you want and we will also pack your gifts in a beautiful solid gift box made from 100% natural recycled material.
Our promise to you
Australia To You work with the finest producers this country has to offer, people who only offer a premium product for discerning tastes. Therefore, we promise that all our products are:
100% Australian Made/Grown
Made in natural, pure and unpolluted environments
Crafted with pride and passion by locals
Created using best quality ingredients
Produced to stringent high standards of quality and beauty.
The best of Australian Gifts, directly to your door.
Australia To You delivers our Australian gifts anywhere across this sunburnt country and the world.
Please click here to read our shipping policy.
And we care for the environment….all our products are packaged in ethically-sourced packaging to ensure minimal environmental impact.
Ready to embark on a unique shopping experience?
For the finest Australia has to offer SHOP Australia To You.
Who are we?
Australia To You (ATY) is 100% Australian Owned and Operated. We are based in Berowra Heights, NSW.
ATY team members love the wilderness of their own country Australia. The sourcing team enjoys exploring the country and finding the best Australian made gifts and products along the way to share.  While the customer relations team offers you the highest level of customer service. We are here to help you, if you are a customer or supplier, please contact our Customer Relations Manager, via email  hello@australiatoyou.com.au