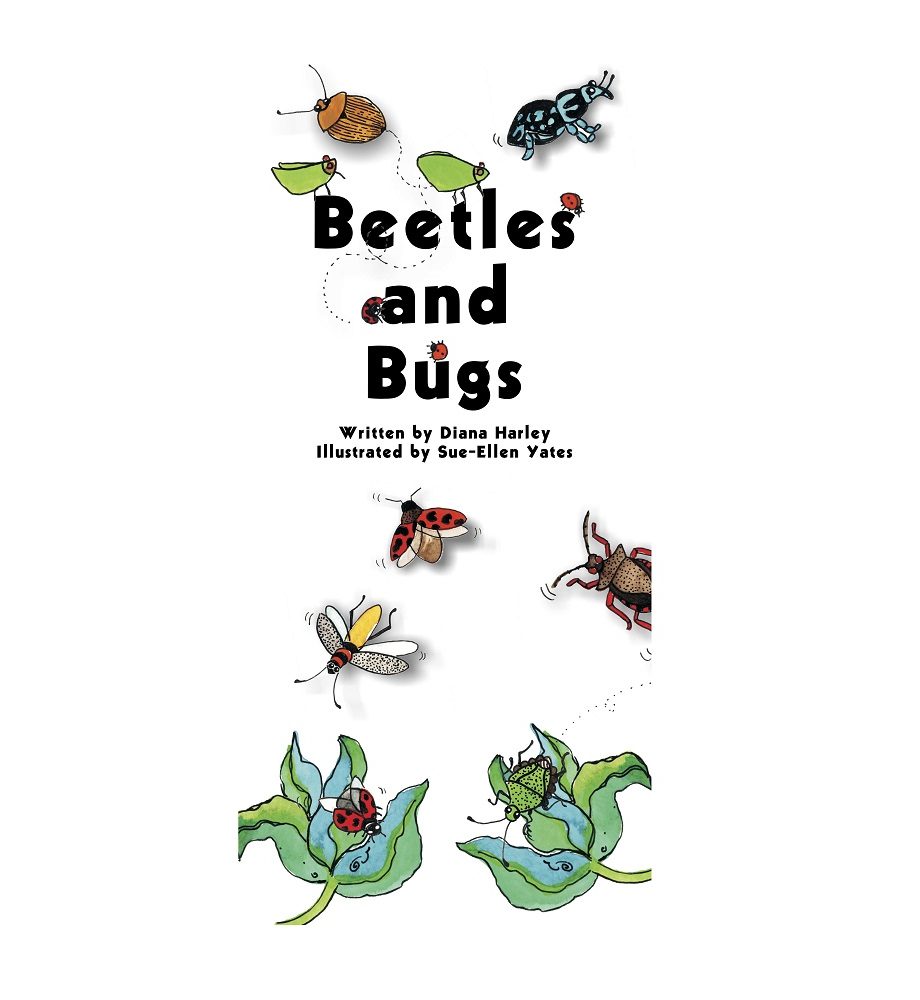 The Australian Book – Beetles and Bugs
"Beetles and Bugs" –  is a big movement book centred on the little world of fascinating Australian beetles and bugs. This book will intrigue readers of all ages with its detailed colour pictures that depict the simple word text. An educational and entertaining read for all ages.
An information page at the end of the book details the creatures and interesting facts about them.
– written by Diana Harley
This book is wholly Australian – written, illustrated, produced and published in Australia – it is truly unique.