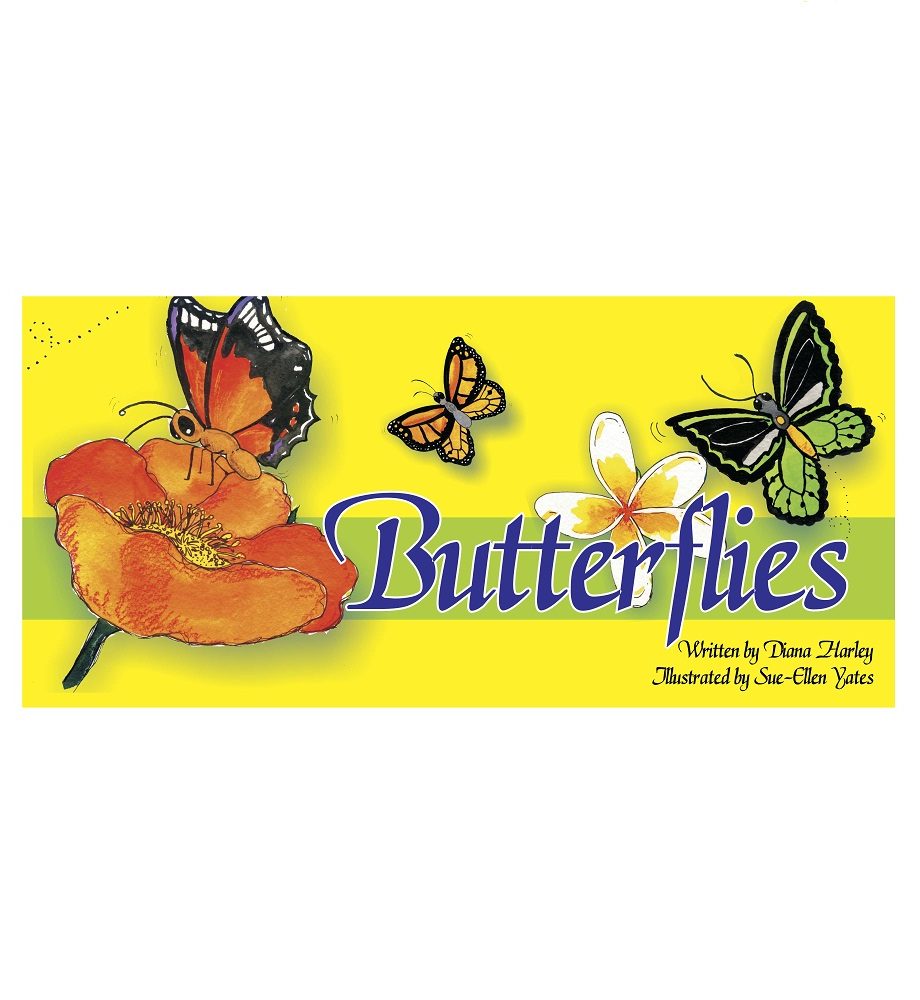 The Australian Book- Butterflies
"Butterflies" – this is a stunning picture book that will delight readers young and old. Allow your imagination to move with the Australian butterflies through our magnificent Australian flora. An entrancing and educational experience.
At the end of the book is a page of interesting facts about some of the Australian butterflies featured in the book.
-written by Diana Harley
The book is wholly Australian – written, illustrated, produced and published in Australia. It is truly unique