Sale!
Sale!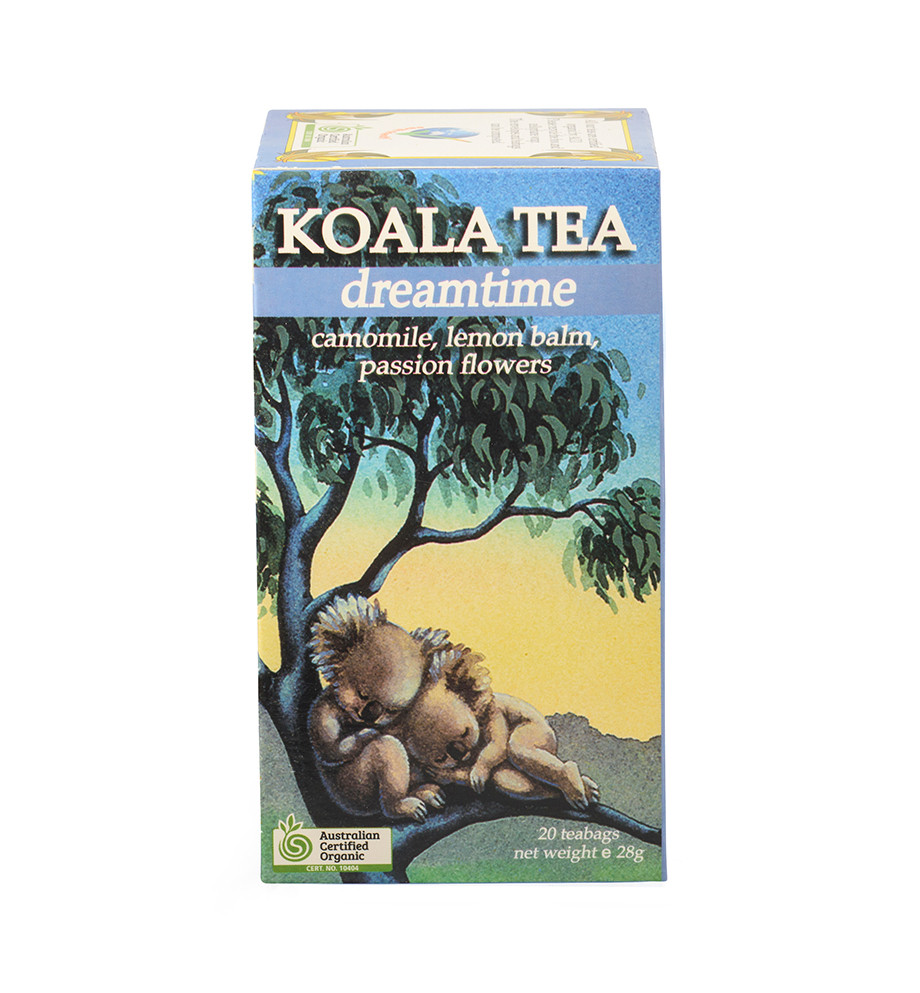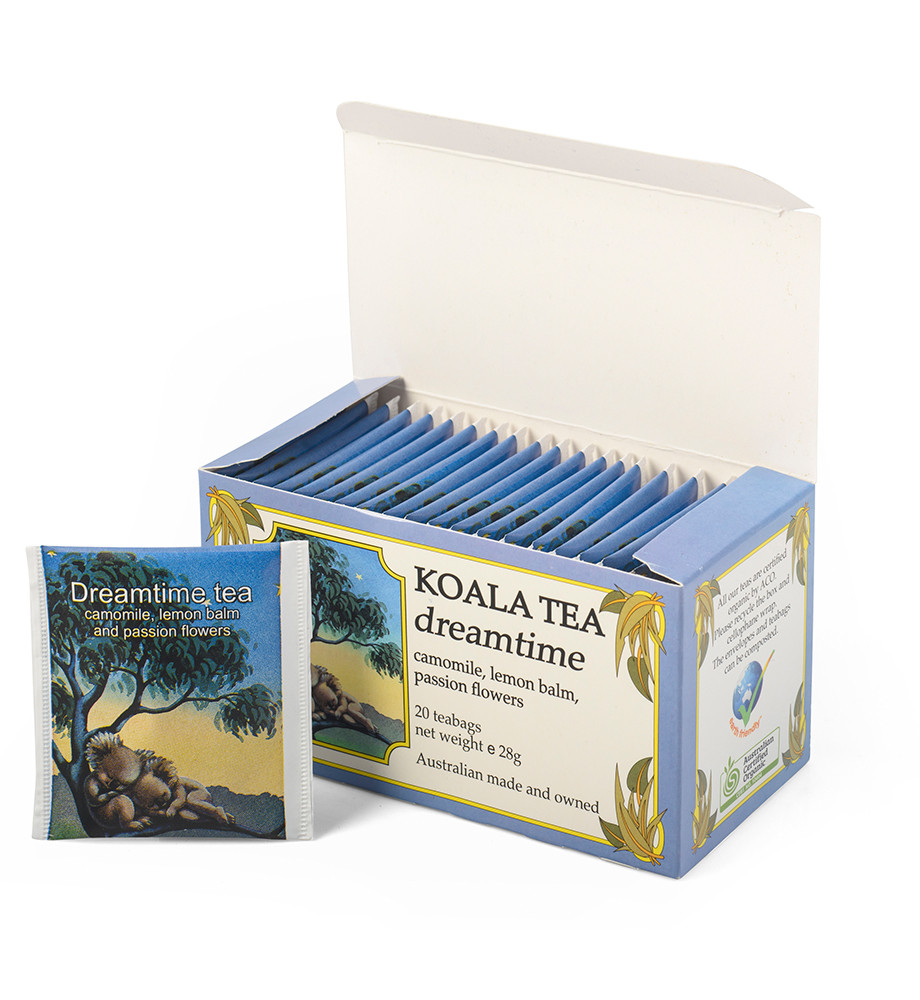 Koala Tea – Dreamtime Organic Tea
In stock
There's nothing more frustrating than the inability to fall asleep after a long day. Your body is tired but your mind is racing. We've all experienced it. Well what if we told you that there was a completely organic way to help you drift off into a deep sleep?
From Byron Bay Hinterland comes Dreamtime Organic Tea from Koala Tea. A unique blend of soothing camomile, lemon balm and passion flowers, this caffeine-free tonic is suitable for all ages and will give you the good night's sleep you deserve.
20 bags
Made in Australia
Organic Camomile, Organic Lemon Balm, Organic Passion Flowers
Caffeine Free