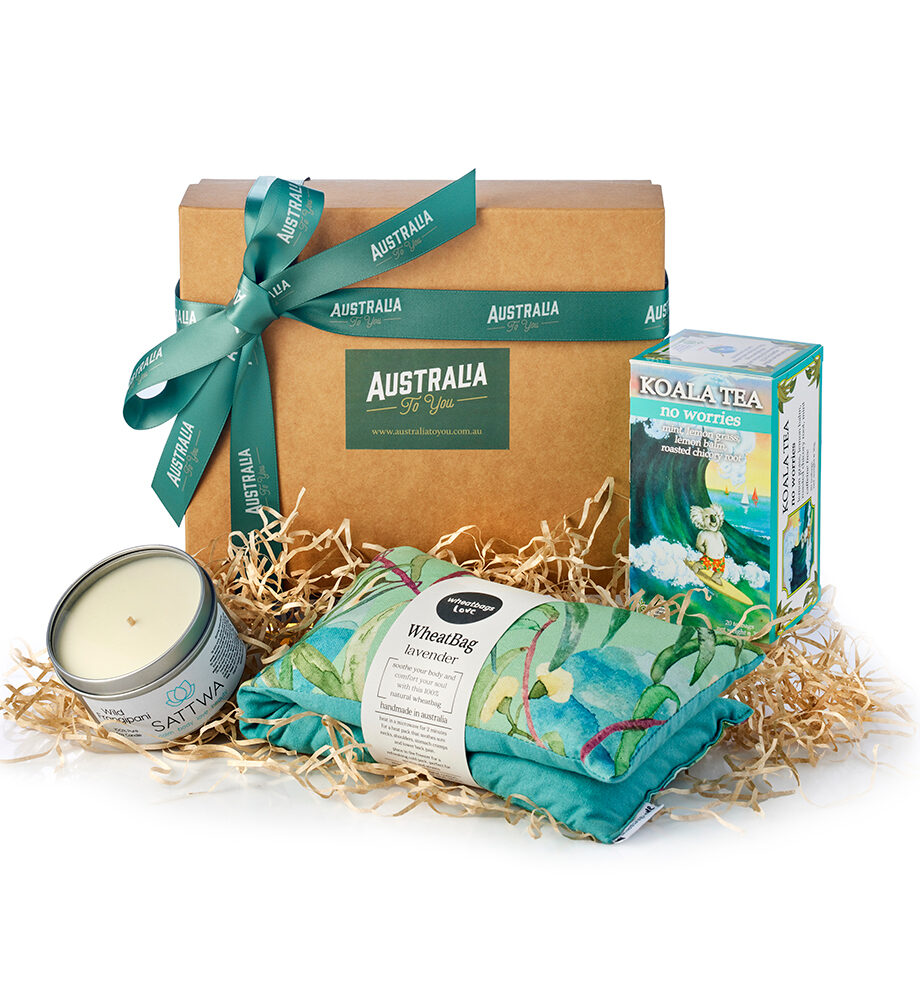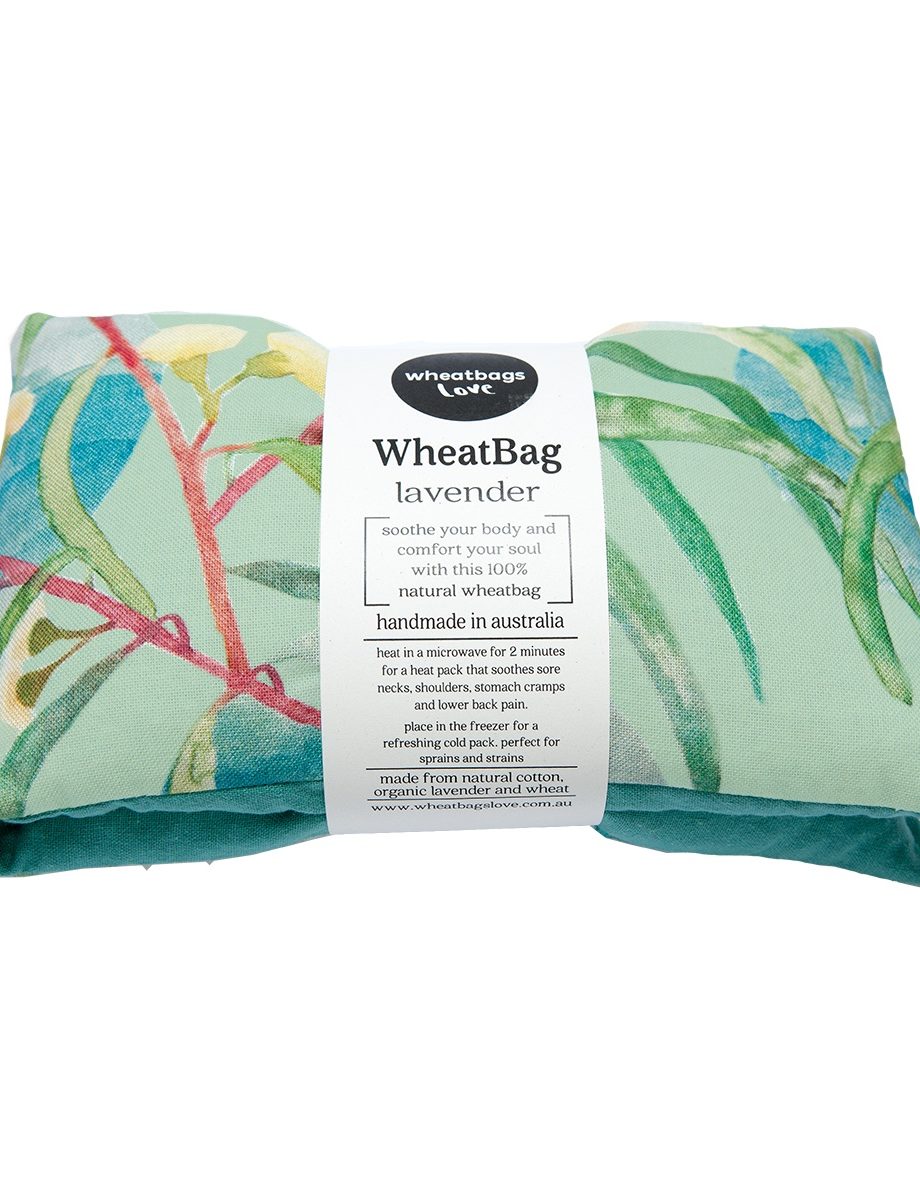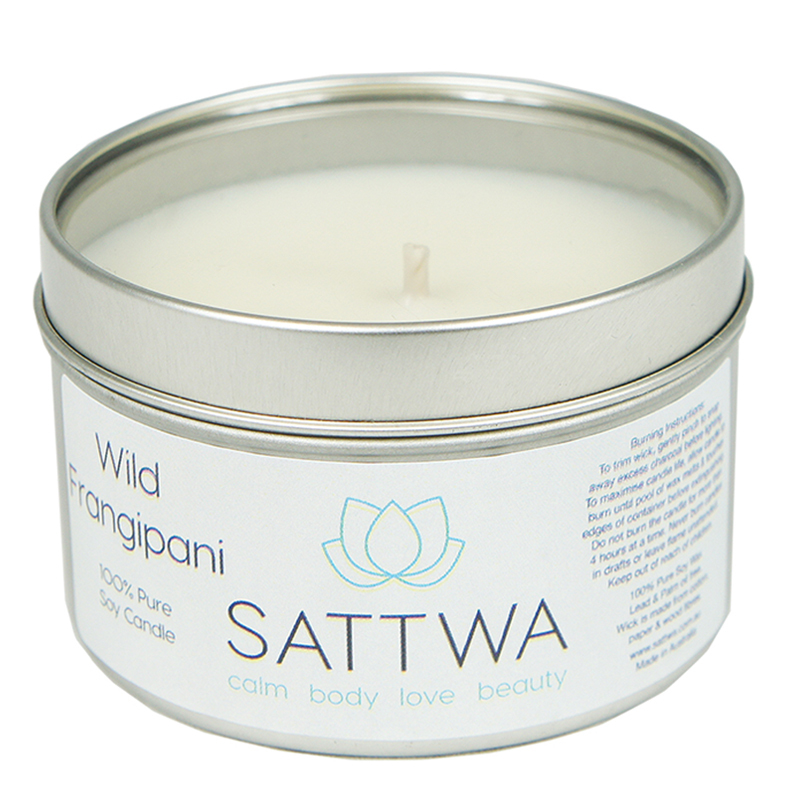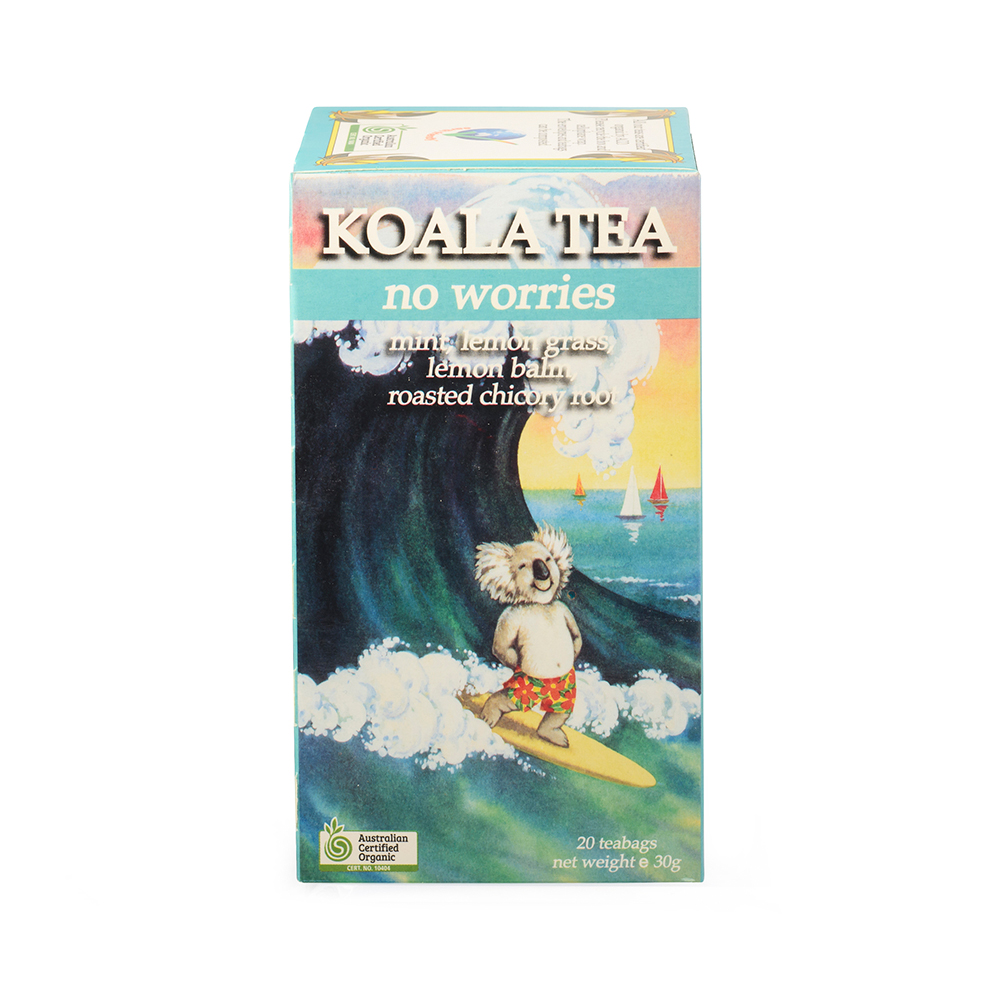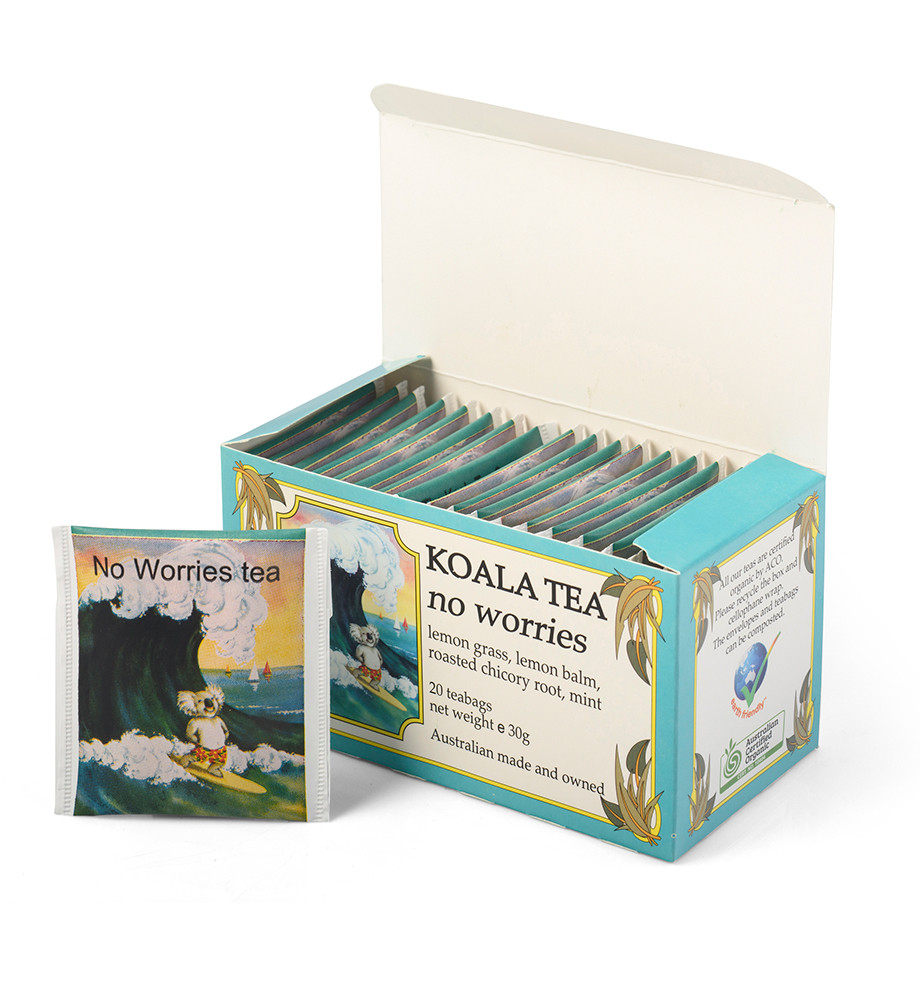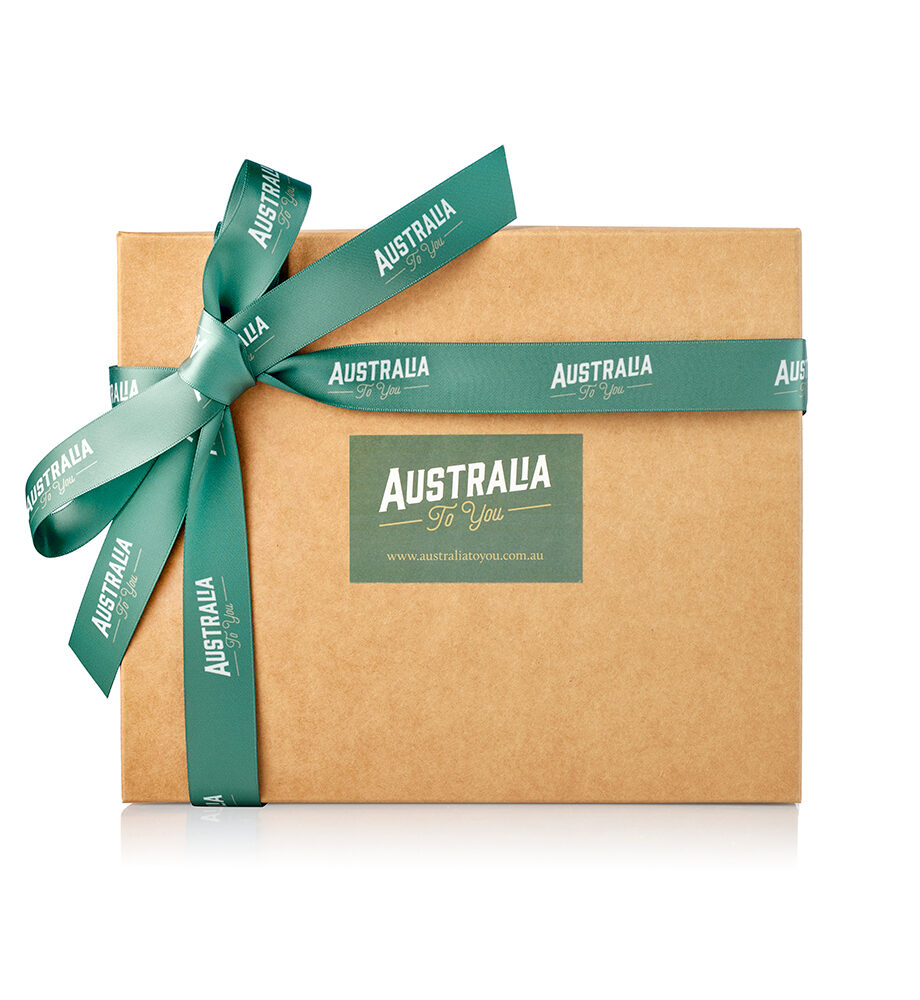 Australian Made Gifts – Wheat bag and Relaxing Gift Box
Indulge yourself or a loved one with these exquisite Australian made gifts beautifully presented in our classic Australia to You hamper gift box. Includes luxury scented pure handmade Soy Candle to calm the mind, a Gumnut print lavender wheat bag perfect for soothing pain or sore muscles. We've also included 'No Worries' Tea to make the perfect way to unwind and relax after a long day!
Wheatbags Love – Gumnut print Lavender Wheat bag (can be used as hot or cold)
Sattwa Soy Candle – Wild Frangipani, 33 hours burn time/170g big size
Koala Tea – No Worries Tea 20bags
All products are Australian Made.