Sale!
Sale!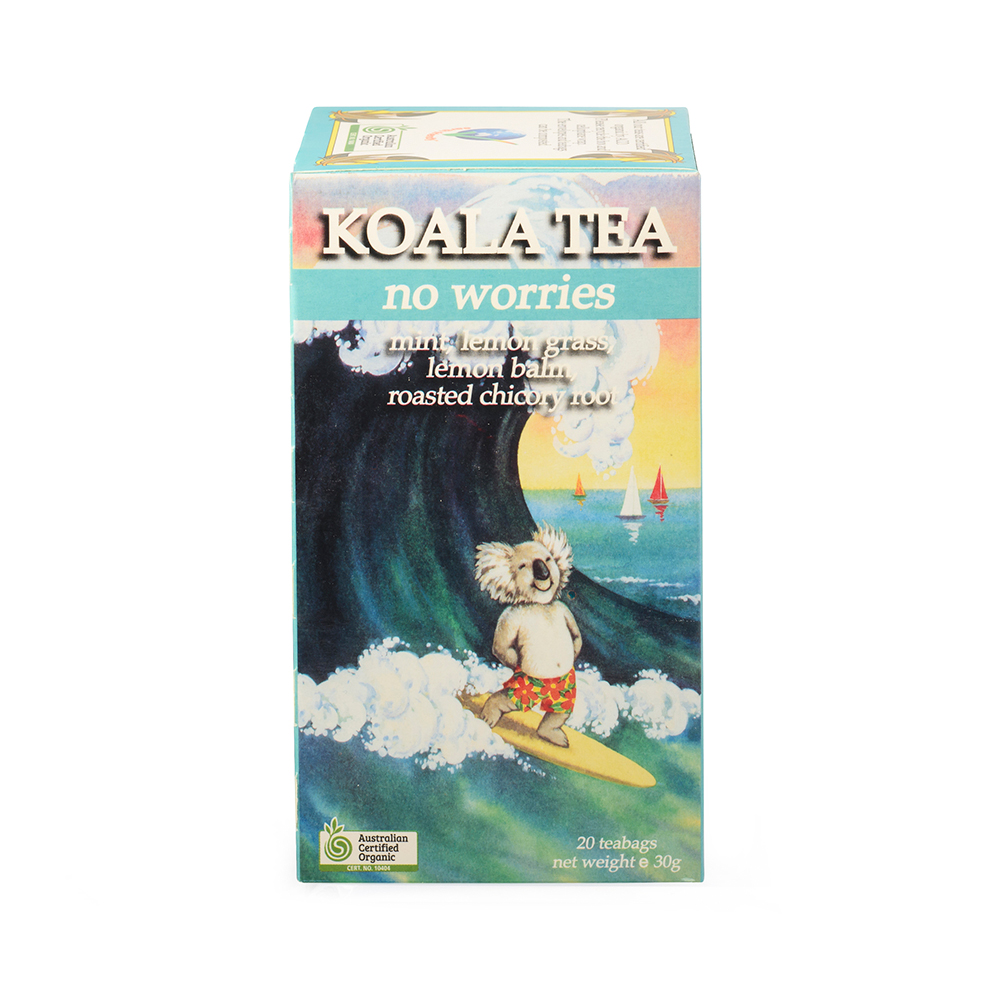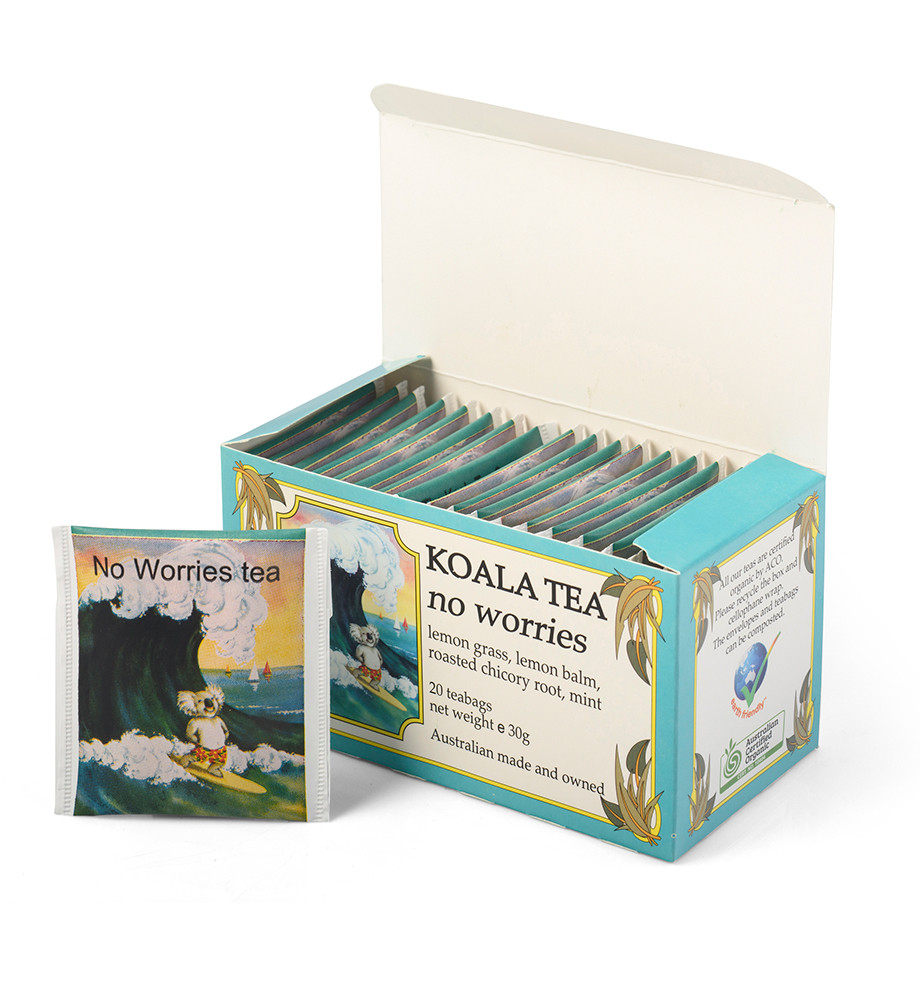 Koala Tea – No Worries Tea
In stock
Australians are known for saying 'no worries', which simply means 'not a problem'. But, at times, we all have a few worries! And that's why the artisans at Koala Tea created No Worries Tea. A certified organic blend of mint, lemongrass, lemon balm and roasted chicory, this tea is completely caffeine-free and simply tastes like a new beginning.
So sit back, relax and leave all your worries behind with just a sip of this comforting tonic.
20bags
Made in Australia
Lemongrass, Lemon balm, Roasted Chicory Root, Mint
Caffeine Free