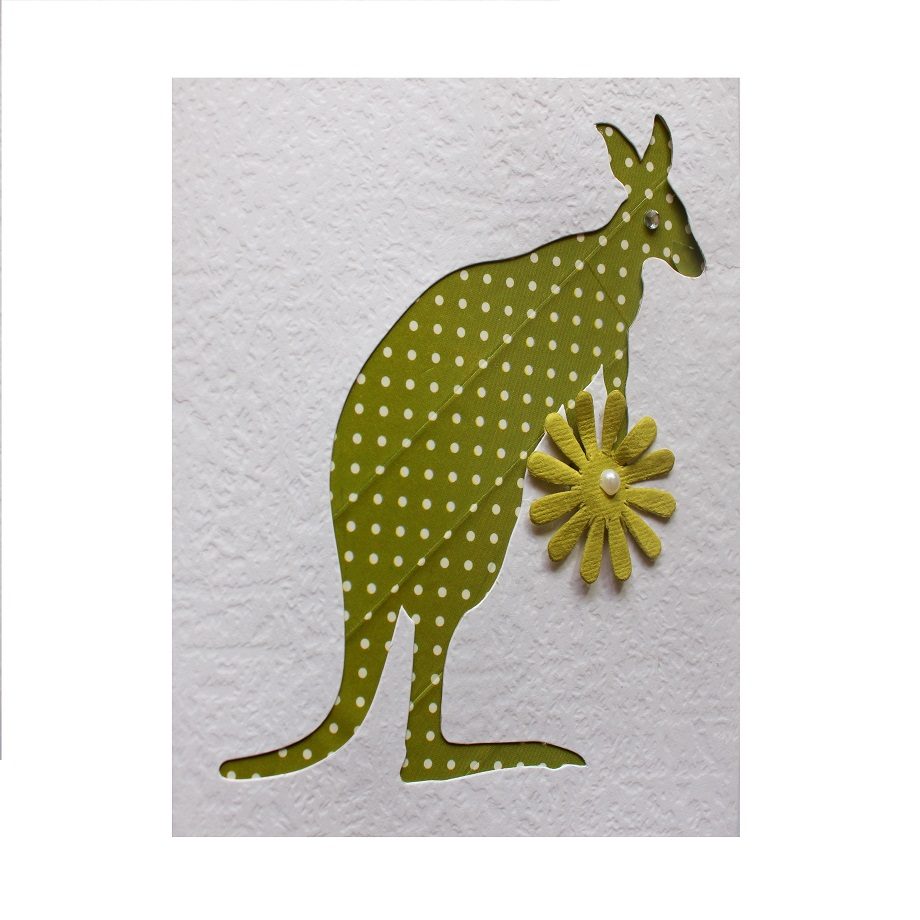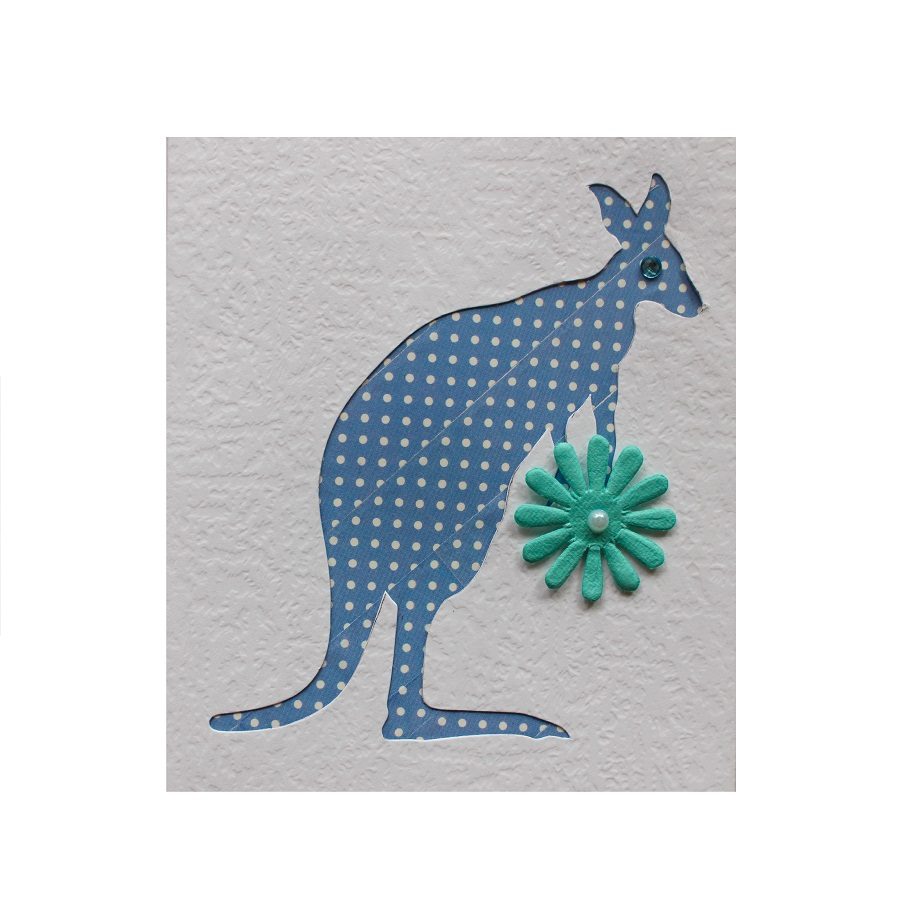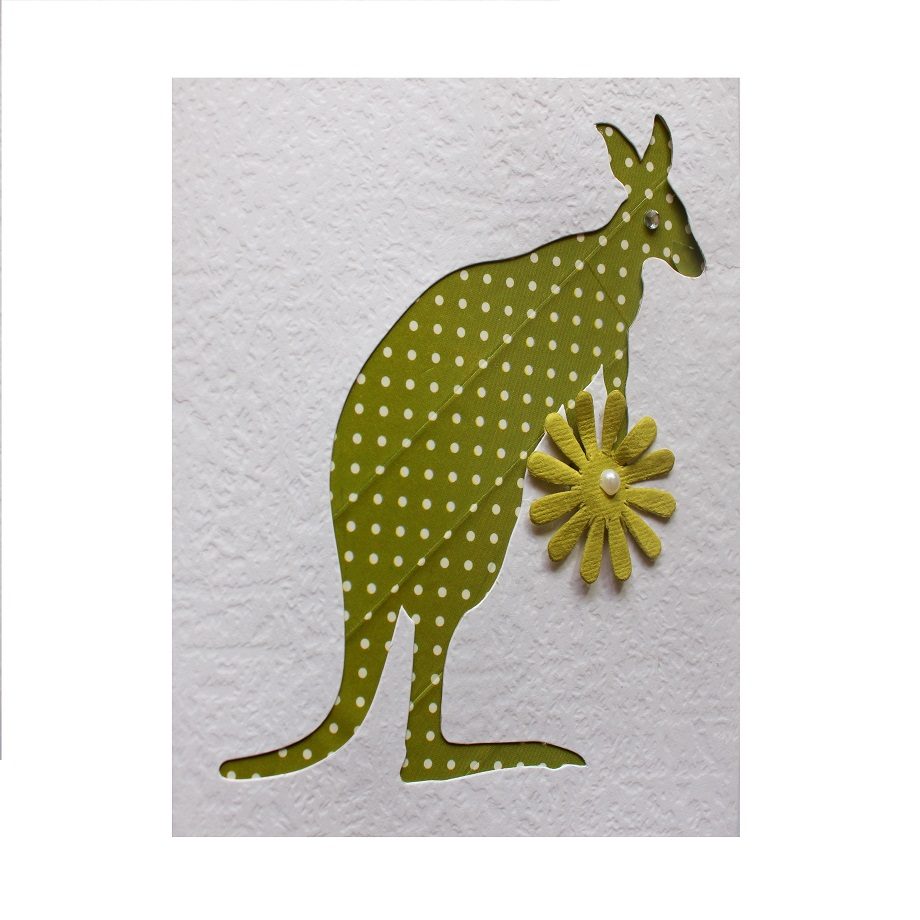 Barbara Handmade Cards – Kangaroo
One of Australia's national icons, the kangaroo! Can't be more Australian when you send this beautiful handmade card to someone special.
There are different colours available for this kangaroo card: green, blue, brown and pink. Please email us the colour you want after purchase or we will randomly send you one subject to availability.
Australian Handmade