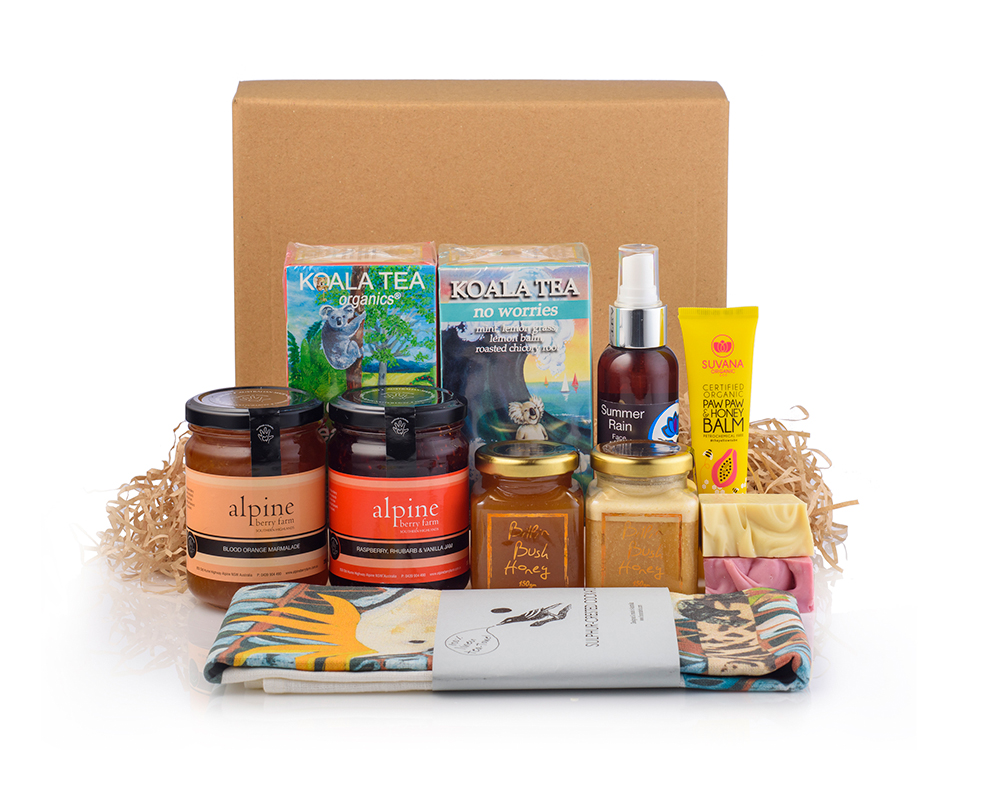 Life is filled with many different occasions where we need to find that special gift for a dear friend or loved one, from birthdays, Christmas, new born baby, friendship reunion, marriage, a deep expression of our kindness and love is at the core of our gift giving. It is an expression of ourselves.
Living in Australia, we are blessed with so many premium producers from all corners of the country. People that work tirelessly to produce the finest honey, jams and marmalades, organic teas, natural skincare, home wares and arts.
Australian products are world renowned for their quality, craftsmanship and using only the finest quality ingredients. Australia also has some of the most incredible and pristine wilderness environments in the world, and many of Australia's premium producers are found near these remote locations.
Why not bring the quality and beauty of Australia to your dear friend or loved one, whatever the occasion. Australia to You makes it easy with our premium and luxury Australian gift boxes. Select from pre-created gift boxes or create your own gift box.
We also take care of the packaging, using ethically sourced gift boxes made from 100% recycled material and fibres, so your Australian gift is safe, secure and looks as premium as the products inside.
Select from our range of gorgeous Australian gift boxes , start your shopping here.